Our Love Life project is working with partners across Europe to develop a training programme on relationships and sexuality led by trainers with a learning disability.
---
1 September 2016 – 31 August 2019. Funded by Erasmus+.
---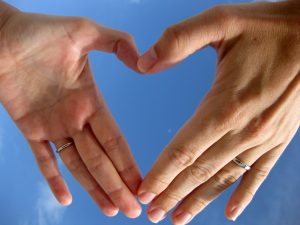 The Love Life project has been awarded a total of €368,660 from the European Union's Erasmus+ programme to cover work over three years.
The Love Life project will:
Develop a training programme on relationships and sexuality aimed at supporting staff and family carers across Europe.
Train people with a learning disability as co-trainers to deliver this training.
Hold an information event in Wales to share the products that the project will develop.
The project will benefit from the expertise of six partner organisations across Europe:
Love Life will also complement and bring added value to related activity about life in the community that we are committed to as part of our Valued Lives project, and the Working Together with Parents project .
For more information on Love Life please contact Zoe Richards on zoe.richards@ldw.org.uk or phone 029 2068 1160. You can also keep up to date with Love Life on Twitter.