Learning from the pandemic to make a better future
Newport, South Wales: Wednesday, 16 November 2022 / Llandudno Junction, North Wales: Thursday, 24 November 2022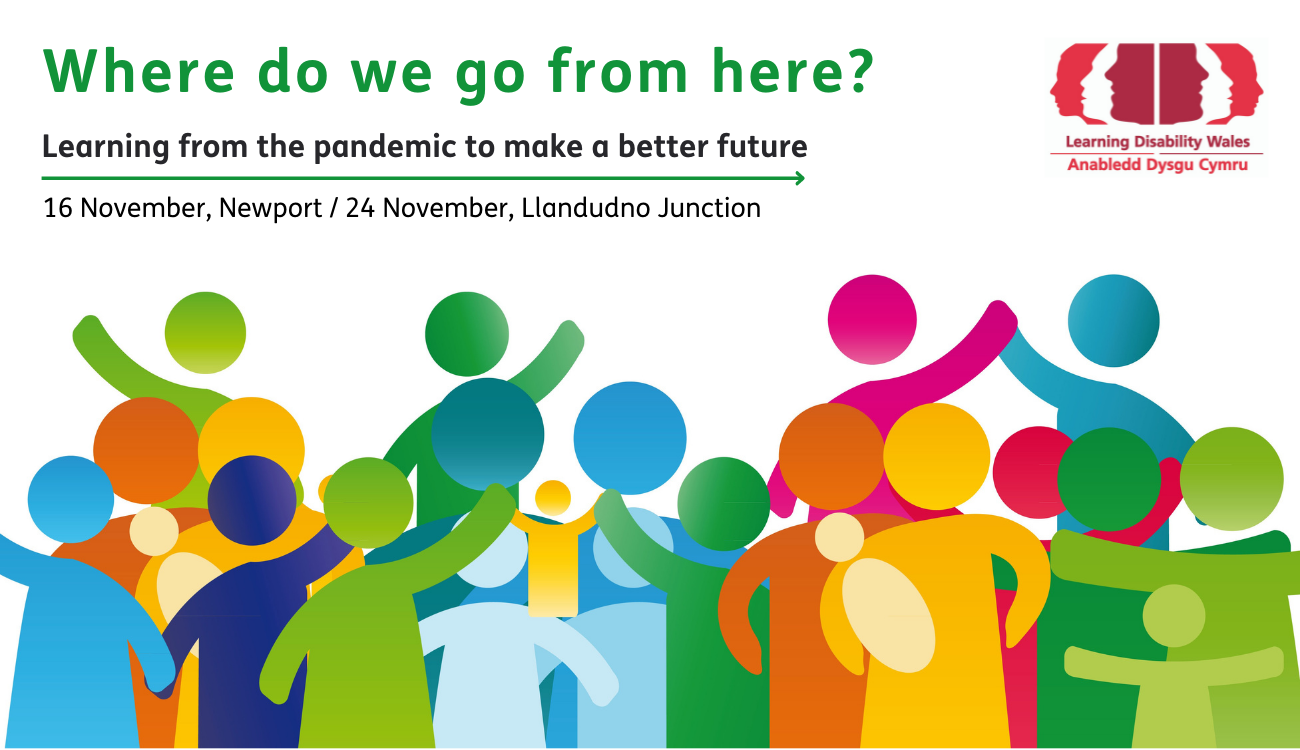 Since March 2020 we have all been through a lot.
"Getting back to normal" is something we hear a lot at the moment. But what is "normal"? For many people with a learning disability, life before the pandemic was far from perfect. Do we all really want to go back to that?
The pandemic, lockdown and social distancing have been especially hard on people with a learning disability and made many problems that already existed even worse. This situation has also made Wales a more unequal country for some people.
But the pandemic has also taught many of us new things. Many people with a learning disability have learned new skills and have found new ways to make their own and other people's lives better.
Learning Disability Wales's Annual Conference 2022 will look at what we have learnt from these experiences and ask, "Where do we go from here?" to make a better future.
We have collected videos and presentations from lots of the sessions at our annual conference.