Hijinx, Disability Arts Cymru and Learning Disability Wales are working together to identify the issues faced by learning disabled and neurodivergent people who are from communities that experience racism when accessing or engaging in the arts. 
We are holding 3 free zoom sessions to look at these issues. You can join us for 1, 2 or all three of these short sessions. Each session includes presentations and an opportunity to ask questions and be part of the discussion.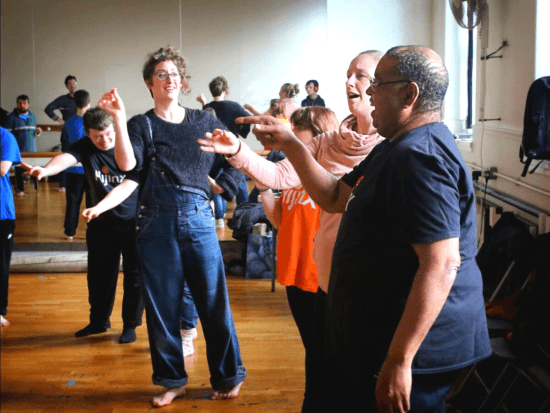 Session 1 –
What do we know already?
Wednesday 18  May 2022 
10:00 am – 11:00 am 
In the first session, we will look at what things are like now, for learning disabled and neurodivergent communities, those who experience racism, and how Covid has affected the arts in Wales.  
Andrew Ogun is the Agent for Change at Arts Council of Wales. He will share his experiences from his first year as Agent for Change, his observations on the sector and exploring the changes that need to happen for the sector to be inclusive and accessible for all. 
Dr Edward Oloidi from the University of South Wales will share his research into the impact of Covid on learning disabled people in Wales. 
Louise Miles-Payne, Director of Creu Cymru, will share an update on the arts sector as we emerge from the pandemic. 
Click here to book your place on this session