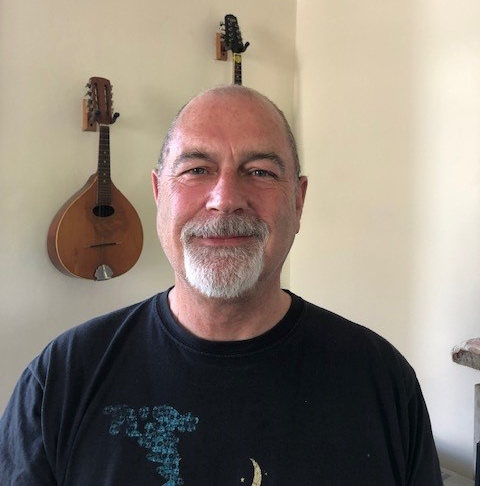 Learning Disability Wales is paying tribute today to Adrian Roper, Chief Executive of Cartrefi Cymru and past Chair of our board of trustees, as he begins his retirement. A tireless force within the learning disability sector in Wales for over 40 years and a true champion of people with a learning disability, Adrian steps down today as CEO of Cartrefi Cymru.
Commenting on Adrian's retirement, Learning Disability Wales CEO Zoe Richards said, "Adrian has not just been a leader in Wales but has been a catalyst in change. Forever interested in doing things better with the gravitas to shake things up. His drive and ingenuity will be missed from the community supporting people with a learning disability."
Adrian's career began as a voluntary co-resident in a NIMROD group home in Cardiff, the ground-breaking project that brought people home from Ely Hospital and helped to inspire the launch of the All Wales Strategy for people with learning disabilities in 1983. With funding support from the All Wales Strategy, Cartrefi Cymru was established in 1989 as a vehicle for the provision of high quality learning disability services in rural Wales and the Valleys, and in 1996 Adrian became its second director.
In recent years, Adrian has spear-headed Cartrefi Cymru becoming a multi-stakeholder co-op where the people they support, employees and community supporters can all be members.
A strong supporter of Learning Disability Wales throughout his career, Adrian spent many years as a trustee and served as both Vice Chair and Chair of Learning Disability Wales. Congratulating Adrian on his retirement, our HR and Governance Manager Joanne Moore said he "led the board with positivity, thoughtfulness, and always valued everyone's contribution."
Karen Warner, our Innovations Manager, who as editor of our magazine Llais worked alongside Adrian for many years, paid this special tribute to Adrian:
"The word pioneer and leader comes to mind when I think of Adrian and the work he has achieved. He never shied away from speaking up, challenging, and was always up for taking the risks and trying new ideas to help make people's lives better. Adrian was the most regular contributor to our magazine Llais. We produced 125 editions, and Adrian wrote many articles which challenged the bad practice, explored solutions and raised innovative ideas. We were lucky to have him as Chair of Learning Disability Wales for several years where he led our organisation skilfully through its work, and played a 'mean guitar' at our overnight trustee meetings!"
We wish you the very best Adrian, and hope you have the most wonderful retirement!