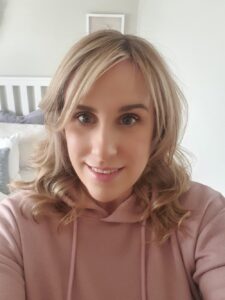 We're delighted to welcome Lucy O'Leary, our new Events and Networks Coordinator, to the Learning Disability Wales team. We asked Lucy to tell us about herself, and her new role.
I have recently joined the events team at Learning Disability Wales, working alongside Simon and Iwan. My role is to support, organise and coordinate our events, including our annual conference.
As soon as I saw the job advert, I knew it would be a role I would love! My sister has Williams Syndrome so I have grown up knowing the positive difference charities can have on a person with a learning disability.
I have only worked here for a short time, but it is clear how dedicated the whole team are. I feel very privileged to work for an organisation where I can combine aspects I am truly passionate about whilst dedicating my time to helping others.
I have a background in events and currently volunteer as club Secretary for my local football team as well as Chairperson of my son's Parent Teacher Association. I have three young boys who keep me very busy outside of work. You will often see me standing on the sidelines of their football or cricket matches.