We are excited to welcome five new members of staff to our team at Learning Disability Wales. Over the next few weeks we will be introducing each new member of staff. 
Zoe Richards, our Acting Chief Executive, explains how our newly expanded team will have a significant impact on our work, and how we engage with the learning disability sector in Wales.
"It has been an exciting and busy time as Acting CEO at Learning Disability Wales over the last 4 months. With many projects busy or coming to an end it was time to check that our experienced team were efficiently sharing their knowledge and skills across all of our projects. This, along with saying goodbye to some long serving staff, who have moved on to pastures new, meant that we were able to move into teams that reflect our expertise.
"It has also meant we have been able to look at the demands of our membership and recruit five new members of staff to our team. Through this we have been able to increase our work on policy, producing easy read information, and also introduce a new pooled model of admin and project management. Through targeted recruitment we have also been able to increase the number of staff in our team who are Welsh speakers and this will enable us to have greater capacity as a bilingual organisation.
"It is an exciting time for us at Learning Disability Wales and I am delighted to be able to introduce our new members of the team."
Zoe Richards
Acting Chief Executive
Learning Disability Wales
Our new members of staff are:
Lyndsey Richards – Projects Manager
Rebecca Chan – Accessible Information Officer
Angela Kenvyn – Engage to Change Project Manager
Grace Krause – Policy Officer
Rhobat Bryn Jones – Administrator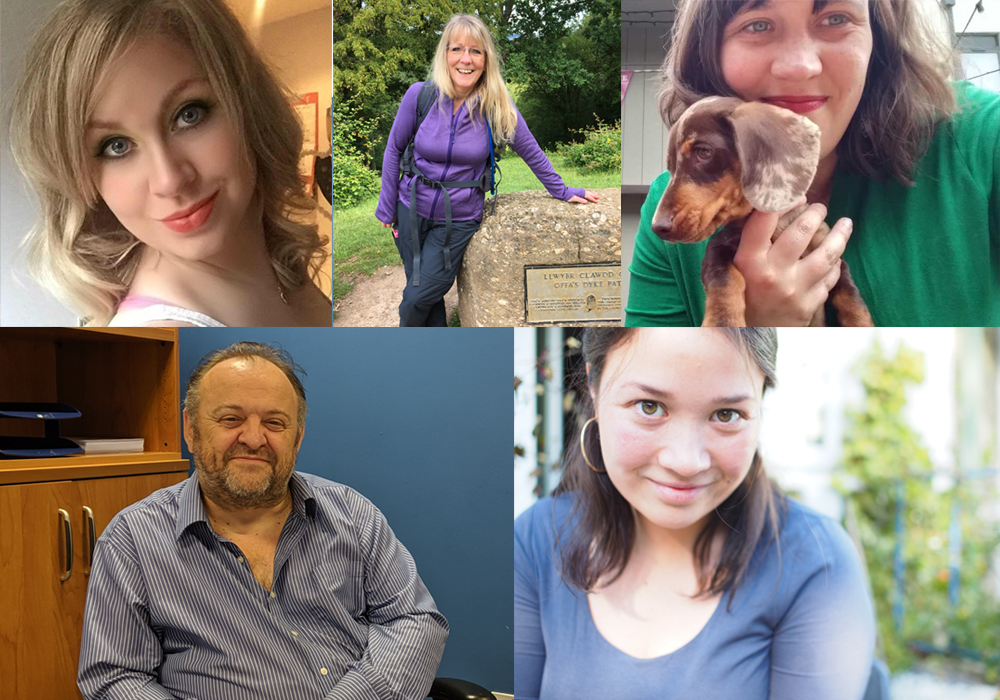 Our five new members of staff. (Clockwise from top left) Lyndsey, Angela, Grace, Rebecca and Rhobat
---