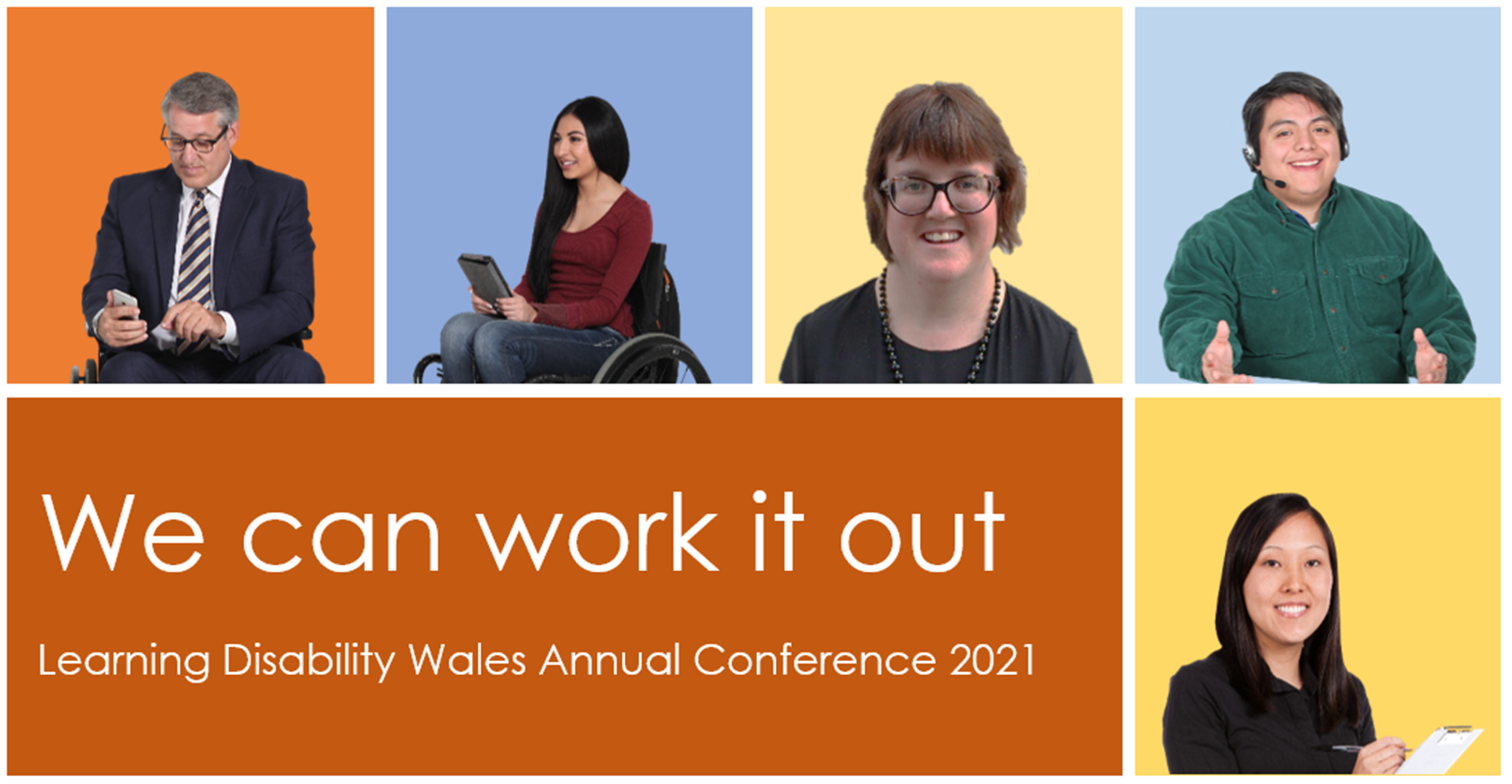 Our annual conference, "We can work it out," this year will look at what work, jobs and employment mean to people with a learning disability.
We are looking for organisations, groups, and individuals who would like to be part of this event.  This incudes
running a workshop
showing a film
giving a presentation
other ideas you may have!
For many people, having a paid job makes them feel valued, included, gives them their own income and helps them to be more independent. For other people, voluntary work is the right thing for them. There are some people who do not work or volunteer but whose contribution to their communities is expressed and valued in other ways.
Our Annual Conference this year will be online with a series of events between 8 November and 12 November. We are hoping to meet everyone in real life and have events as soon as it safe to do so.
We are interested to hear from  you if you have something interesting or important you would like to share about
Barriers to work
This may include
Transport
Accessibility
Awareness
Support into work
This may include
Job coaching
Supported employment
Access to work
Transition planning
Direct payments
Real-life experiences
Such as
Being a volunteer
Having a paid job
Retirement
Self employment
Working during lockdown
Being valued
This includes thing like
Employment rights
Benefits of having work
The role of support providers
Contributing to communities whether you work or not
Sponsoring our sessions
If you would like to sponsor our sessions or the series please fill out this form or email inacia.rodrigues@ldw.org.uk
Click here for our sponsorship options
As part of this event, we will be sharing work and lessons from our Engage to Change project.
In memory of Sam Jenkins
This year our conference will be dedicated to our colleague Sam Jenkins who died last year.  Sam came to all of our annual conferences to work, take part and meet friends old and new.  We would like to pay tribute to Sam who loved life and for whom work was an important part.